Look outside! the moon tonight ♥♥ 
Though it looks majestic, some say that….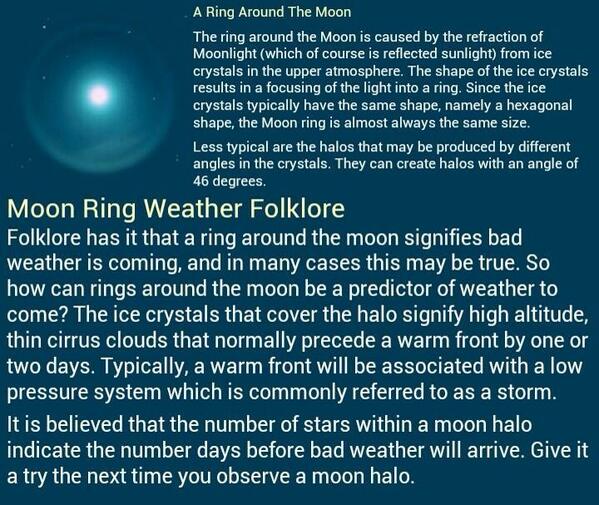 Ohhh hi! So I kinda spent my money… and holla I'm broke. *grin mehee What? It is for school you know! uhhh, some of 'em
Flip flops - The pretty owl :"> I like pink(which explains the Hello Kitty one!) but I don't know why the first time I saw these "Oh! I gotta have it!" comes to my mind
I got an alcohol, Hygenix has a good scent!! (the one with the spray)
sharpener, absolutely pink
Stabilo eraser
eye drops! My eyes get irritated often and I can't resist rubbing it which turns me into some red eyed monster :(
Pens ( Frixon and Gtec 0.3 in black)
Pencils
Heel socks, a must for a college student :p
Hello Kitty wipes and
Hello Kitty Planner
2014 planner, both for my assignments, scheduled events and doodling!
Polka dot case for mah glasses
Our Daily Bread
That purple binder for taking down notes in class
And, my trusty umbrella! You'll never know when it'll be raining and you don't wanna burn your skin when it gets too hot outside, either!
Hayyy I had my 10:00 AM to 3:00 PM class a while ago. The usual routine: wake up, took a shower, ate nuggets for breakfast and some hot chocolate, got dressed, made my face, dry my hair, did all that within 30 minutes Ha-ha! Of course, my alarm clock forgot to wake me up at 7:30, good thing my body clock worked even though it's 30 mins. late =) I got off the house at 8 o'clock and It took me atleast 30 mins to get to the train station, then 30 minutes again for the train to my school. And the cycle goes on, every morning before I go to class/ 
It sucks to be anemic, well I think it's the reason for what happened last Friday. Just because I'm late and didn't had enough time to eat breakfast, I rushed to the train station even though there's no more seats left. So I was standing, leaning on the door which won't open until the last station, and as the train pass each station,the other door opens and it gets filled and crowded. I felt uncomfortable, there's something wrong. I didn't figured it out until everything was slowly fading, my vision was becoming a blur, I can't hear anymore, my knees were shaking, I can feel my cold sweat, I can't breathe. One station left and I don't know what will happen if I pass out! I knew I can't take it any longer, the doors just closed in Pureza Station. I felt the boy beside me knew what's happening to me, haha! I thought that was funny XD and thank God, the moment the doors opened in Legarda station it felt like heaven. I knew I looked drunk as I walked out of that place, I wasn't walking straight,that anytime I would fall, all I can see was heads of people, silhouettes specifically. 
Ooh I'm so in love with Ariana Grande these past few days!
Put Your Hearts Up - Ariana Grande
Right There - Ariana Grande ft. Big Sean
Baby I - Ariana Grande
The Way - Ariana Grande ft. Mac Miller
Sleep early kids! That's all for today! ♥♥
January 11, 12 x Hi! =)
So today is the 12th of January, 7:13 PM and I am in front of the computer. Too lazy to do assignments! ugh why do some professors give a hell of this shit and not even bothering to read them, right? Oh well. So yesterday we visited Las Farolas, as a tourism student they said we should travel/ tour
I was kind of happy - unsatisfied there. It's not that very much appealing that you'll be overwhelmed. Hmm.. though for starters ( they opened April 25, 2013 if i got that right) the architectural designs is an 8/10 and there's a really big room for improvement!
We just spent the rest of the day in Megamall and Shangri la Plaza where I finally found The Book, The Fault In Our Stars!!! After visiting for the nth time bookstores of it sold out  Just because I am too giddy with it, I finished it within 24 hours, and yes it was magnificent. Every word, every sentence, every page!
Augustus Waters "His voice was low, smoky, and dead sexy. "My name is Augustus Waters," he said." ♡♡♡ 
Plus! i really can't wait for the movie =))
"That's the thing about pain, It demands to be felt"

1/4 part of me: I want to be cute and delicate and have a petite body.
1/4 part of me: I want to look smokin' hot and sexy in a bikini and have curves and a fuck you attitude
1/4 part of me: I don't even care man I can totally eat all of that cake watch me
1/4 part of me: I want to murder everyone and laugh as i bathe in their blood
My hope is built on nothing less
Than Jesus' blood and righteousness
I dare not trust the sweetest frame
But wholly trust in Jesus' name

Christ alone; cornerstone
Weak made strong; in the Saviour's love
Through the storm, He is Lord
Lord of all